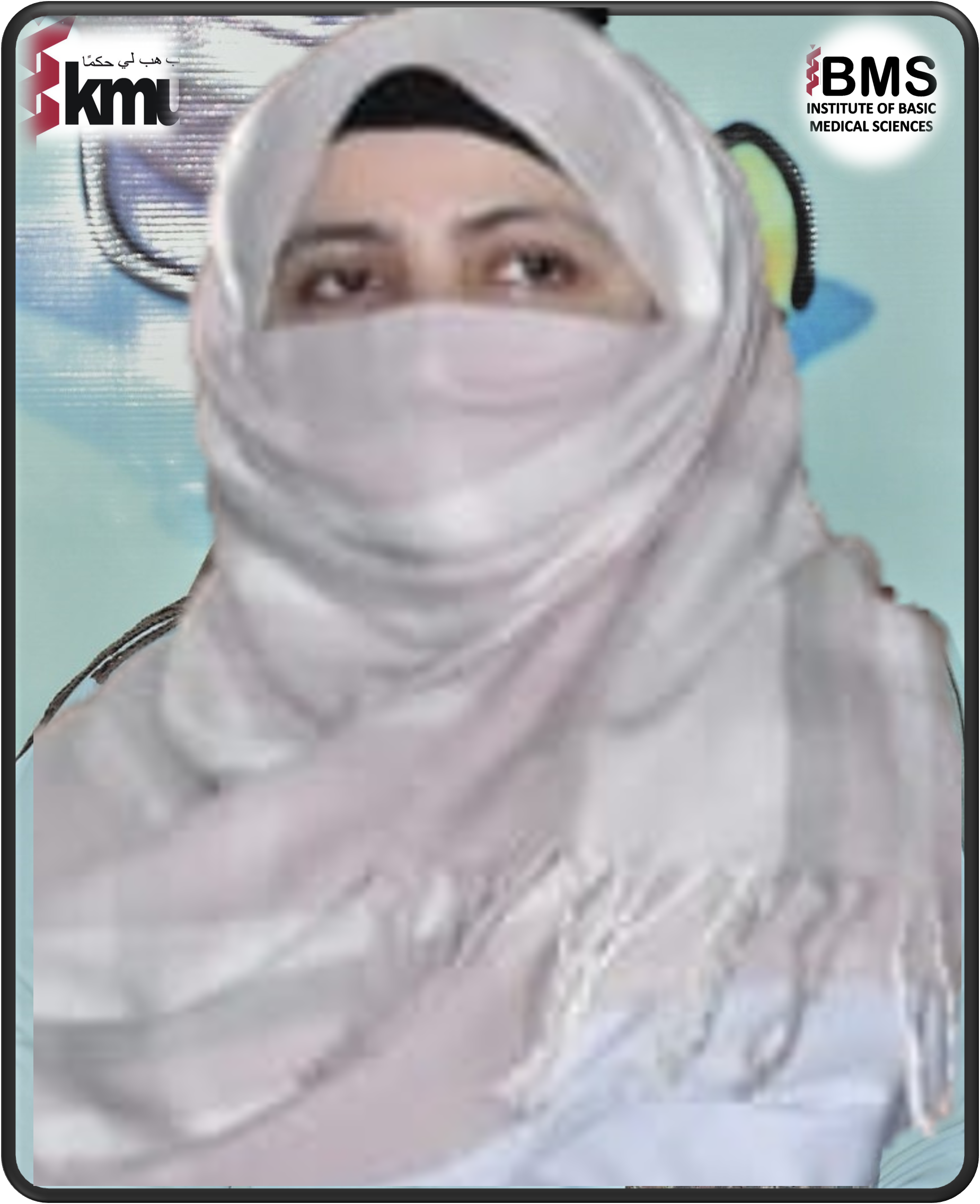 Lecturer in Oral Biology
BDS (Khyber College of Dentistry),
MPhil Oral Biology (Gandhara University, Peshawar)
I have been teaching in the field of Oral Biology since 2022. As a lecturer in oral biology at Khyber Medical University, my teaching experience has encompassed a broad range of topics, including Head, Neck, and Oral anatomy, Oral Physiology, and Oral and Craniofacial Development. My primary goal has been to help students develop a solid understanding of the fundamental principles of oral biology and encourage critical thinking and independent learning. To achieve this goal, I have employed a variety of teaching strategies, including lectures, interactive small group discussions, and case studies. During my lectures, I used visual aids such as slides and videos to help students understand complex concepts. I have always encouraged questions and participation to promote active learning. In my interactive discussions, I have facilitated group discussions and debates on current topics in oral biology, encouraging students to share their thoughts and opinions while developing their critical thinking skills. Throughout my teaching, I have also emphasized the importance of communication skills, professionalism, and ethics in research and oral health care.
As a lecturer in oral biology, my research experience has allowed me to integrate cutting-edge research into teaching, provide students with a deeper understanding of the field, and inspire them to pursue careers in research themselves. My research has focused on several areas within oral biology, including microhardness and erosive effects on dental enamel, biological mechanisms for oral wound healing, and the development of new diagnostic and therapeutic strategies for oral diseases.
I have also collaborated with other researchers, both within and outside the field of oral biology, to develop interdisciplinary approaches to complex research questions. In addition, I have taken courses worldwide, including an NHS infection control and sterilization course. I am currently co-supervising students at the postgraduate level. This experience has given me a broad perspective on the field of oral biology and insight into emerging research areas and trends.
I am actively involved in community service activities and has participated in several outreach programs to provide dental care to underprivileged communities.
Contact Information: