Vice Chancellor Message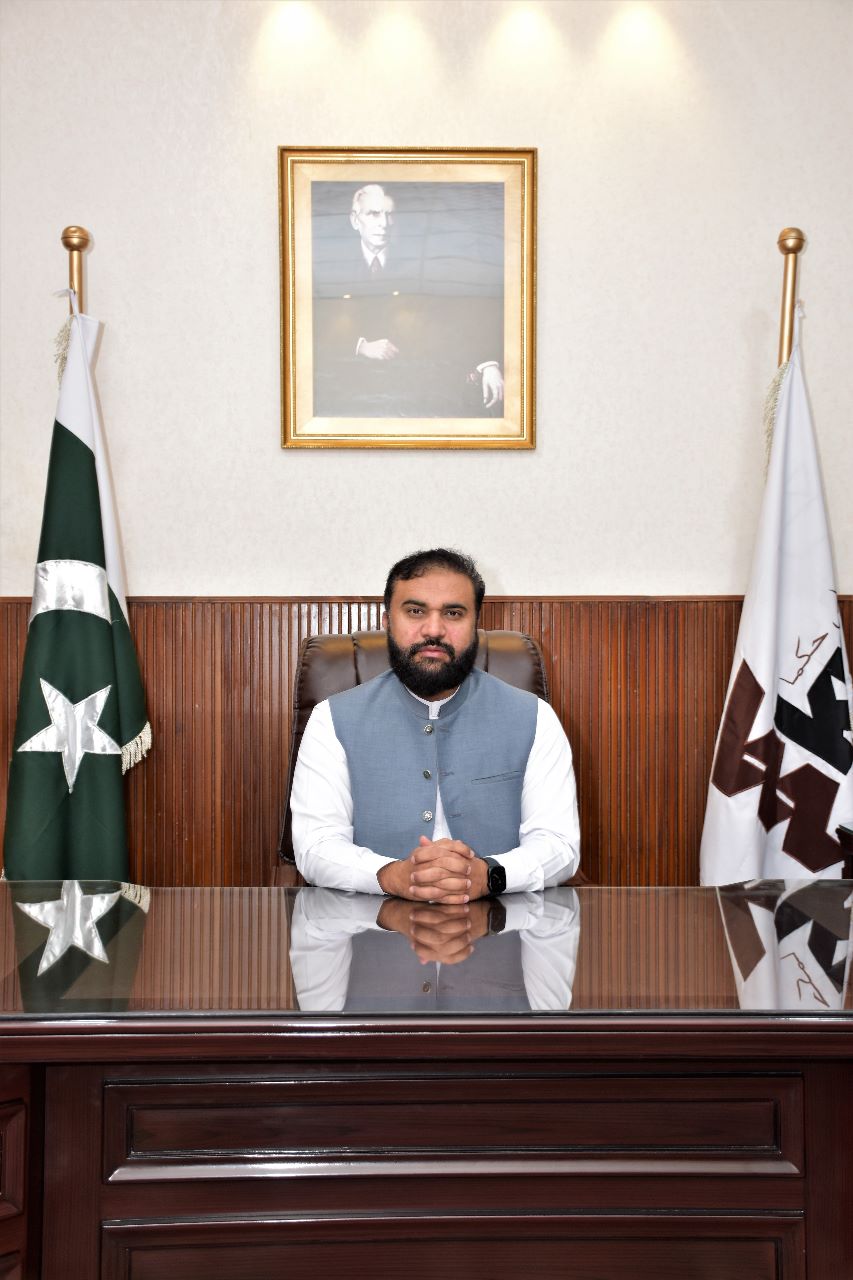 It is with a sense of solemn responsibility that I address you at the dawn of a new era in the academic history of Khyber Medical University. We witnessed substantial horizontal growth initiated by the valorous efforts and inclusive vision of the pioneers of this beacon of knowledge in the region. Within a short span of 13 years since inception 2007 to 2020, eight constituent and 93 affiliated institutes were added to the university, and a faculty of 220 eminent scholars was enlisted, including 52 doctors of philosophy, an unprecedented achievement and a matter of pride for any institution. The keen reception of various programs and courses offered by the university among scholars from a wide range of health disciplines is an ever-strengthening evidence of the verity of that vision.
Appreciating our pioneers' accomplishments, let us now initiate the much-needed paradigm shift in the academic stance of the institution; let us take education from being to becoming. We need to bring our structures, processes and outcomes at par with the best international institutions, with the aim of empowering our scholars to actualize their potentials, bringing them to their rightful place in the forefront of scientific discovery and innovation as per Global demands.
To that end, we shall work with a commitment to teamwork and seamless integration, aiming at peerless eminence in not only acquiring but generating knowledge. Our education must impart scholastic depths and lifelong commitment to learning and objective exploration of reality with insights into the systems perspective to our scholars. That, in the long run, will lead to substantive research/development.
Ongoing, locally owned and managed audits, incorporating adjustment for random variation, will be an integral part of all entities and all processes. Without such objective assessment, management reduces to a blindfolded drive. Accompanying this address, I present a 120-day plan regarding initiatives of immediate priority. The key target areas are institutional expansion, process and service enhancement, and effective redress systems for general and ethical concerns, ensuring confidentiality. Task forces comprising of employees with experience in the relevant areas are to be formed for pragmatic planning and implementation with documented audit trails in all three domains. Periodic review reports will be generated and a central coordination council will be put in place for oversight, support, review and follow up of all initiatives in the best interest of institution/public.
Fully cognizant of the burden of responsibility I am committing to, let us reach for strength in our history where small teams of committed individuals sharing a vision and a higher purpose achieved success still resounding through the echelons of history.
For my colleagues, faculty members, employees from all departments and units, and our scholars, I reiterate our mission of becoming and staying a role model of research-driven, practice-informed, diverse, inclusive and equitable institution of academic excellence with the highest standards of ethical behavior at all levels, living up to our values of integrity, inclusiveness, diversity, innovation, equity, and rigorous science/economic will being and prosperity.
Let us join in a prayer for the strength and wisdom to actualize the vision we are setting for ourselves and to serve the nation.
Vice Chancellor's Biography
Prof Zia Ul Haq is working as the Vice Chancellor and pioneer Professor of Public Health & faculty member of Khyber Medical University (KMU), Peshawar Pakistan. Prof Zia possesses the qualification of MBBS, MPH, PhD in Public Health from Glasgow, Post-Doc from Keele & Fellowship of the Faculty of Public Health, Royal College UK. He has 15 years of academic, research and administrative experience in the field of Health Sciences and published more than 50 research articles and 03 book chapters. He got exceptionally high research funding from UN, NIHR & MRC UK funded studies, worth more than 1.8 Billion PKR. Prof Zia played an important role in current response to COVID-19, introducing family practice approach, elderly care, obesity interventions & establishing regional public health labs, and was instrumental in making the first-ever health policy of KP Province. He has received HEC Country Best Researcher, HEC Best University Teacher & Life-Time Achievement Awards. He is recently appointed as visiting Professor of Public Health at the University of Glasgow, UK and the Director of the Asian Consortium for Health Research, Nanjing Medical University, China.
MBBS, MPH, CHPE, PhD, Post-Doc, FFPH
Vice Chancellor, Khyber Medical University