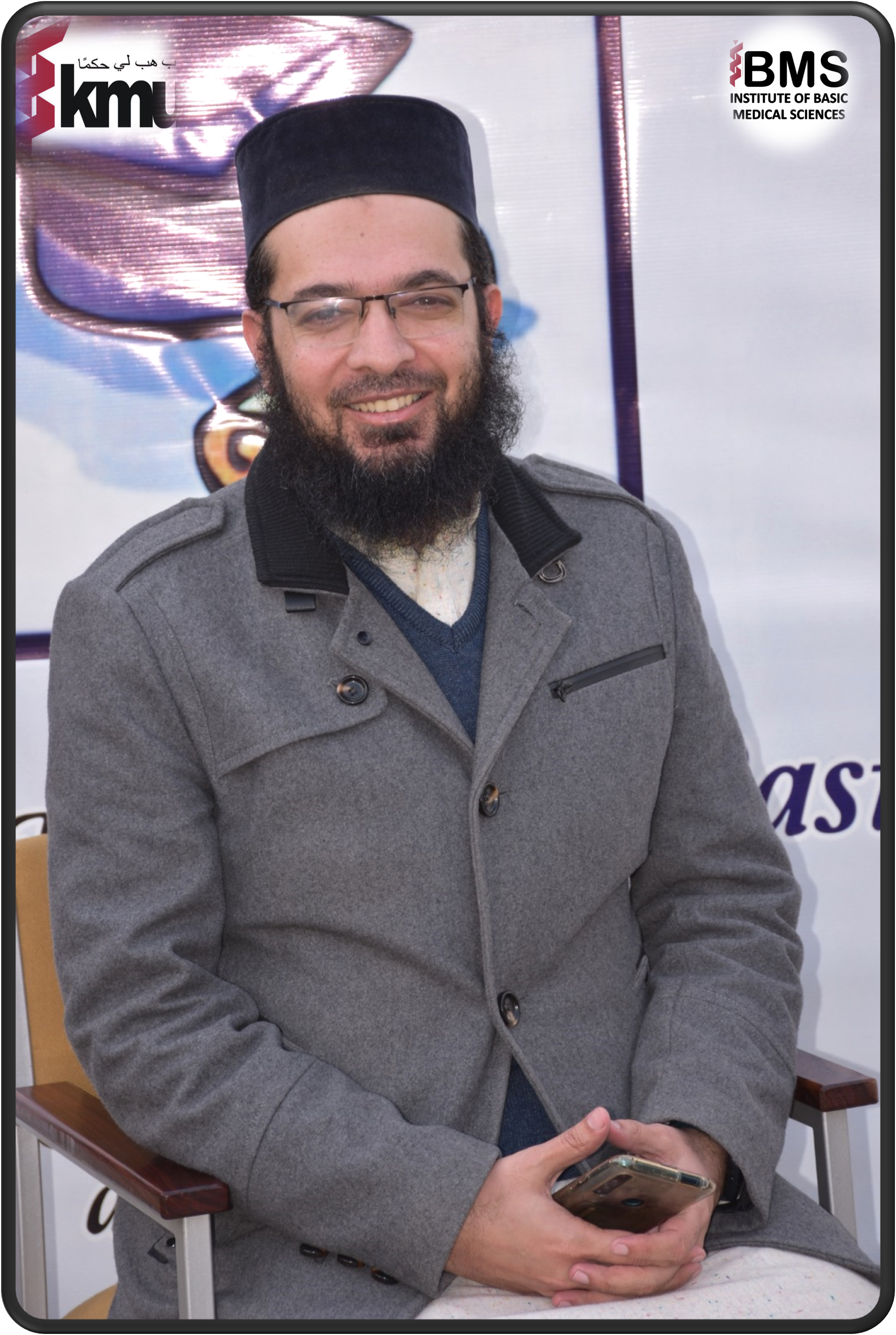 Dr Syed Hamid Habib
Associate Professor
Dr. Syed Hamid Habib
MBBS, PhD(Glasgow, UK), PGD(Glasgow, UK), CHR, CRSM, CME
HEC approved supervisor
I am working as Associate Professor at IBMS, KMU for over seven years I am responsible for teaching Neurophysiology to both MPhil and Ph.D. scholars of Physiology and Anatomy as well as supervising their respective research projects that refined my didactic as well as research skills. I have been involved full time in teaching them courses ranging from Neurobiology, Diabetology, Health Professional Education and coordinate Health Research course.
With a doctorate degree in Neurophysiology, I have major interest in contributing to the deeper understanding of the organization of neuronal circuits after spinal cord injury. Furthermore, in clinical neurophysiology I have been working on projects related to NCS/EMG in different neurological diseases especially working on Diabetic Neuropathy and treatment strategies for cure. Furthermore, we have been involved in the cognitive assessment in diabetic and neurofeedback intervention in children with Autism. In addition, I have been working on the intensive dietary management for the treatment of diabetes, obesity and metabolic syndrome.
During my PhD I have also worked on immunohistochemistry, and different types of microscopy ranging from Immunofluorescence to Confocal, tissue processing using Cryostat & Vibrotome. In addition, I have also expertise with working on the behavioral assessment in rodent models after spinal cord injury. Furthermore, I have worked on data acquisition system including Powerlab & Biopac systems.
As an adept academician, I have been actively involved in implementing and revising the curriculum for Post Graduate programs and was part of developing MCQ databanks for MBBS exam. I have also been involved in revising the Islamic studies curriculum for the Medicine and allied health sciences of KMU. Due to my keen interest in medical writing and research, I have regularly been publishing my research projects in both national and international peer-reviewed journals. Furthermore, I am Chief Editor of the Advances in Basic Medical Sciences journal since 2 years and managing since 2019.
Contact: