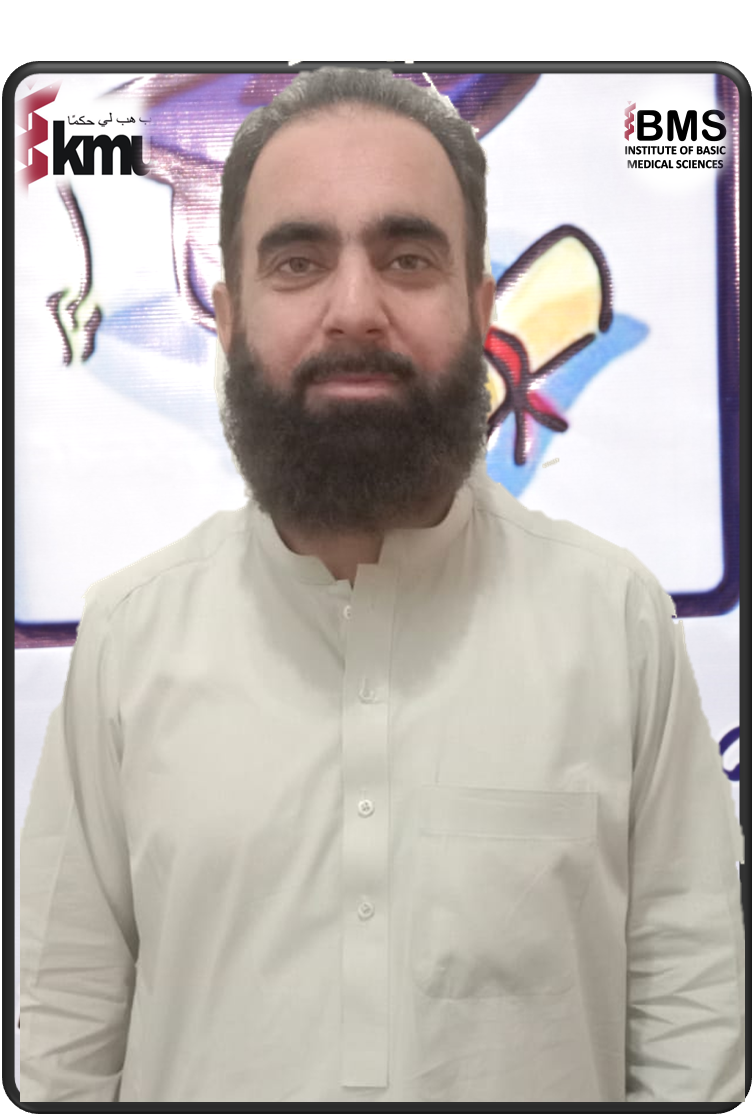 Dr Mohsin Shah
Associate Professor
Dr. Mohsin Shah
Associate Professor, MPhil, PhD (South Korea), Postdoc (South Korea)
HEC approved supervisor
Dr. Mohsin Shah (1980) studied Biochemistry/Molecular Biology at Quaid-e-Azam University, Islamabad, Pakistan (2002-2004). After his MPhil research (2004-2006), on the development of Hemorrhagic septicemia vaccines, he moved to the department of Life Sciences, Gyeongsang National University, South Korea for his PhD research on drug delivery based nano-formulations. Shortly after dissertation of his PhD thesis in 2010, he was appointed as senior postdoc researcher at Gyeongsang National University. In September 2011, he joined Khyber Medical University as assistant professor and soon after he started to establish his own research group. As a principal investigator (PI), he is currently leading his own endocrinology and reproductive physiology research group with 5 PhDs and over 7 MPhil students.
Dr. Mohsin Shah research is driven by the desire to find new therapeutics formulations with the long-term goal of treating metabolic and endocrine disorders, such as polycystic ovary syndrome, male/female infertility issues and associated stress and trauma. In the last decade of work experience in the field of endocrinology and reproductive physiology, he has expanded his research from basic sciences towards translational approaches and has recently designed and successfully conducted several clinical trials. His research lab works in collaboration with various well known clinicians and pharmaceutical companies to perform translational clinical research. He believes that scientific collaboration is an important aspect of science and extension of scientific linkages with a diverse community brings new ideas to the scientific enterprise. His research interest aims to understand the underlying cause of disease and to develop new nutraceuticals formulations to treat PCOS. As associate professor, department of physiology, he supervises basic, clinical, and translational research, formulates and integrates research activities. He also establishes programs that will foster public-private partnerships and commercialization of new, safe and effective formulation of drugs in order to ameliorate the heightened burden of fertility related issues. Dr. Mohsin is also the founder of MOSIK-BIO start-up; a registered firm, which is expected to provide healthcare awareness through engaging community, researchers, and educational activities toward a healthier life.
Furthermore, He has published 35 peer-reviewed international publications in high-impact journals, 4 International patents, 3 books chapters and supervised 28 MPhil and 2 PhDs in Physiology.
Email: [email protected]